There are words in the soul of a newborn baby, waiting and waiting to be written.

– Anonymous
It is never an easy task to find the perfect gift for mothers and new born babies! Fret not, Lovehampers has done the research and came up with the optimal guide one can have when shopping for baby hampers in Singapore. Lovehampers will have you covered in all scenarios – Newly minted mummies, Caesarean Birth or au-natural birth.
If you're shopping for newly minted mummies (who have just given birth to their precious ones), be sure to get the Calore gift hamper, suitable for mummies of all ages and race. Calore works best to aid mummies in recovering from the fatigue and operation. One bottle a day helps them to regulate their body condition.
Something for the baby boy or girl? Why not the all time favourite Caesar for baby girl/baby boy or Incredible for baby girl/baby boy?
Care for both mummy & newborn joys!
For mummies who have undergone Caesarean Birth or au-natural birth, Lovehampers offers Baby Girl/Baby Boy First Disney set. Our special grade Bird Nest is known to heal skin and tissues on one's body. Especially so for new mummies, it is often taken to speed up the process of recovery as well as promoting immunity.
If you're attending a child's baby shower, we would strongly recommend you to get First Gift for Baby Boy/Baby Girl. This all-in-one gift hamper ensures that the newborn baby has all the essentials.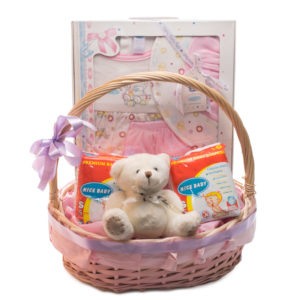 Note:
All of our new born hampers are accredited Halal

Do check for mummies' allergies
Don't rack your brain any longer thinking of the perfect gift. You can hardly go wrong with our suggestions. Shop Lovehampers' range of New Born Gift Hampers now!